Bagora Tour – How To Reach, Where To Stay, Places to Visit
Bagora is a small village in the Kurseong sub-division at an altitude of 7,150 feet above sea level. In Darjeeling district, is still unexplored and hence remains unexploited.
Nestled amidst pine forests and rhododendron trees with majestic views of Mount Kanchenjunga and Teesta River, this romantic getaway will not disappoint you. Bagora is also called Zero Point and has an Indian Air Force base camp with a helipad. If you love low-altitude jungle treks and bird watching, Bagora could be on your list next week.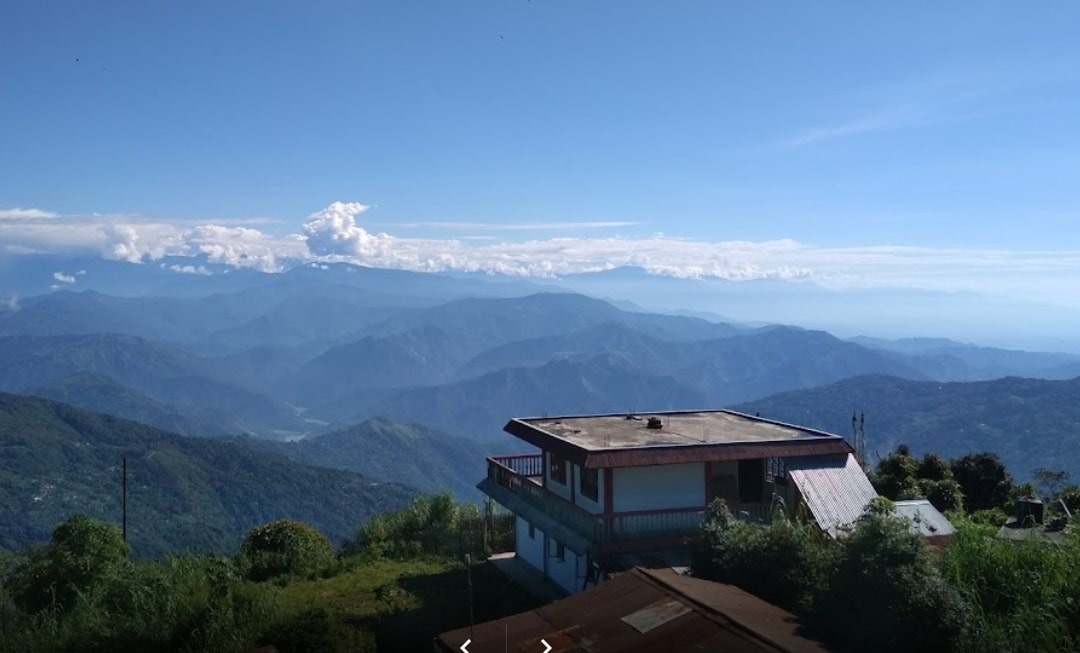 How to Reach Bagora?
By Train: Lots of trains going from Sealdah to New Jalpaiguri. Some of the special ones are Darjeeling Mail, North Bengal Express, New Jalpaiguri Express, Padatik Express, and Kanchanakanya Express. All these trains leave at night and arrive the next morning.
NJP to Bagora Distance 54.7 Km. From the stations, you can book a private car which takes about 2 hours to reach via Matigara-Kurseong road depending on the road condition.

For your Information:
Darjeeling to Bagora distance 22.6 Km. It will take 45 minutes to one hour from Darjeeling to Bagora by car.
Kurseong to Bagora distance 11.9Km via NH110.

By Flight: To reach Bagora by flight, you can board a flight to Bagdogra Airport (Bagdogra to Bagora Distance 49 Km via Rishi Rd and Matigara – Kurseong Rd/Subash Ghisingh Marg). You can rent a car from Bagdogra to Bagora.

By Shared Car: You can take a shared jeep from NJP to Darjeeling or Kurseong first. From Darjeeling or Kurseong, you can take another shared car to Dilaram via Sonada. From Dilaram to Bagora you can another shared car to reach Bagora.
What to see in Bagora?
This quiet village is surrounded by greenery.
Kanchenjunga can be seen in the distance. The golden glow of Kanchenjunga during sunset will mesmerize you.
You can hear the chirping of birds.
You can go out on the crooked streets of the village.
There are other places of interest nearby. Chimeny is 4 km away, Mongpu is 12 km away and Chatakpur is 8 km away. You can visit around.
At the end of the day, you can feel the silence of the mountains while sipping a cup of tea or coffee.
Places to visit in Bagora
From Bagora you can explore the tea plantations as well as Kurseong Air Force Base.
The site offers a spectacular view of the vast stretch of River Teesta and the breathtaking view of Mount Kanchenjunga.
You can also visit the Forest Rest House to enjoy the view of the exotic variety of Himalayan flora.
Bagora is famous for its herbs and medicinal plants. You can learn about their uses from the local people.
Moreover, you will get orange-colored trees in November-December.
The dense pine forest around this small village is a sight and a dilapidated British-built chimney in the nearby village are some other things to be discovered here.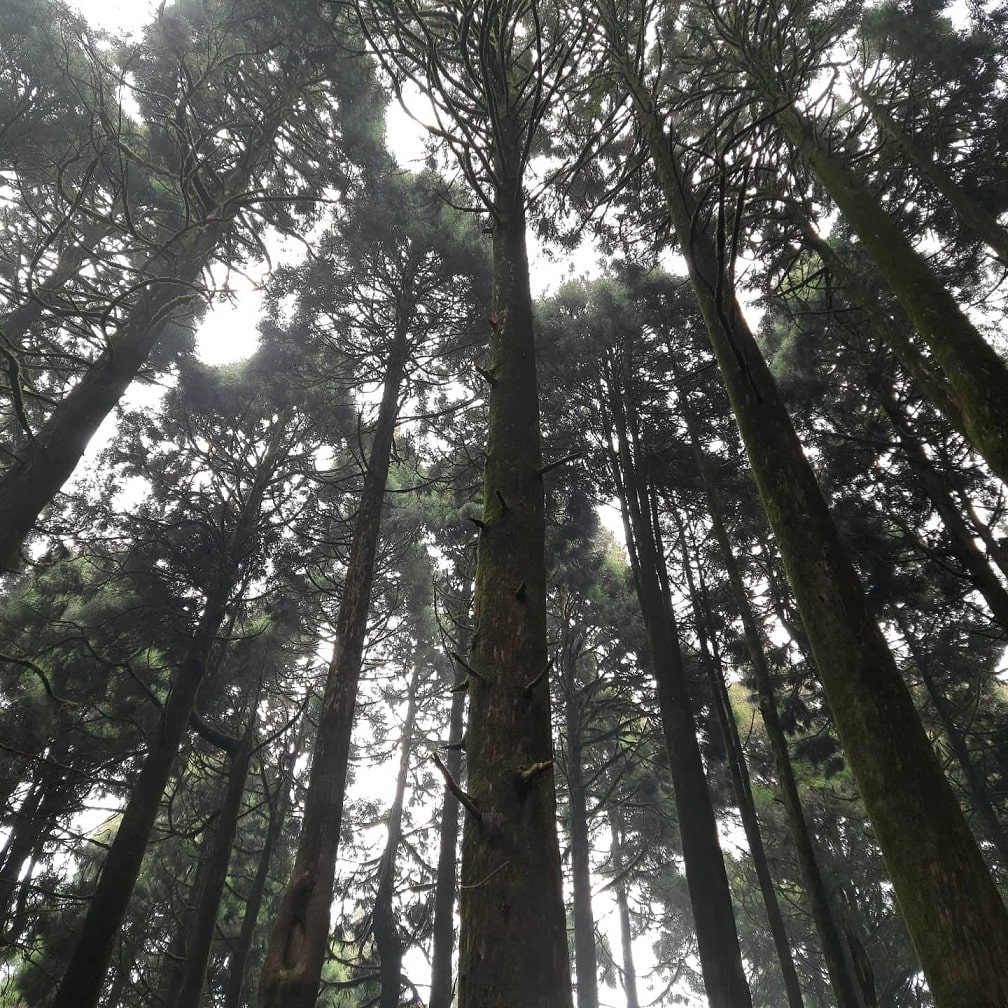 Where to Stay in Bagora?
You will find the State Government-operated Forest Rest House in Bagora.
How to book Bagora forest bungalow?
You can book through their office at Kolkata (West Bengal Forest Development Corporation, KB19 Sector-III, Salt Lake, Ground – Floor, Kolkata-700106. Phone No. – 033 23350064, 23358320).
There is also one private homestay in Bagora which is run by a local family. The homestay has double bedrooms and four bedded rooms in their main building and annex cottages.

All rooms and cottages at the homestay have western bathrooms, comfortable beds, running water in the bathroom, and views of Mount Kanchenjunga, surrounding forests, and deep valleys. Homestay can arrange evening local treks, bird watching tours ad campfire.
Diki's Homestay of Bagora: (+91 8145723177)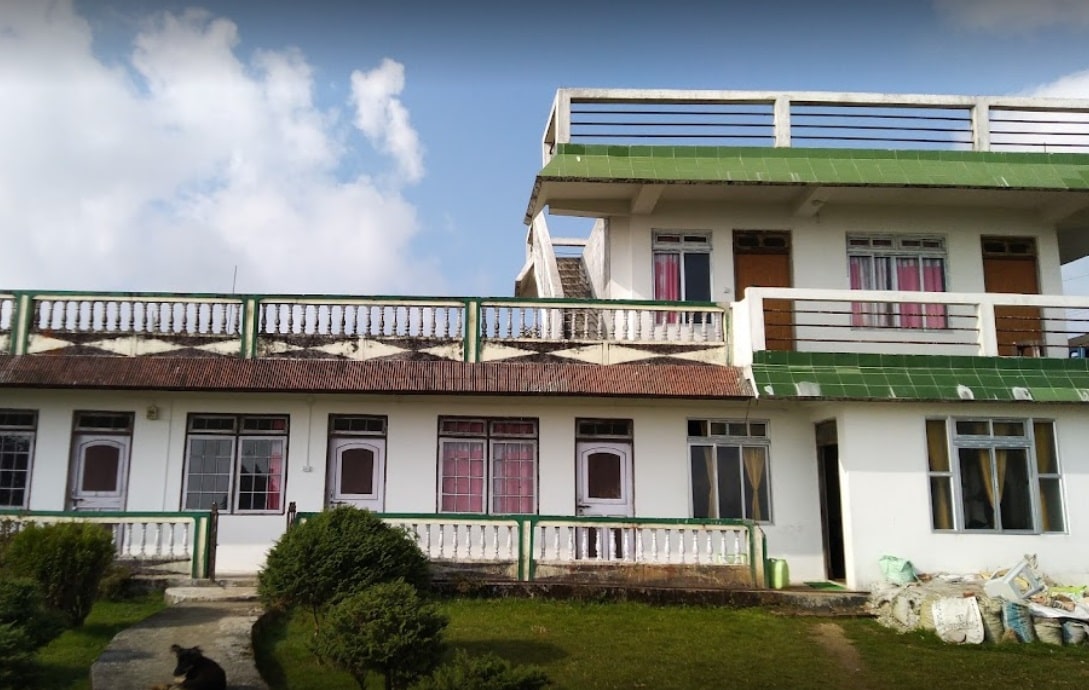 Cost To Travel Bagora
Travel Cost:
From NJP- From NJP you can reach Bagora in two ways.
i) You can rent a private car from NJP to Bagora. In that case, your estimated cost will be around 2500-3000 rupees. These fares may vary depending on the season.
ii) If you have a low budget then you can go to a share jeep. In that case, your cost will be reduced a lot. You can take a shared jeep from NJP to Darjeeling or Kurseong first. Your estimated cost will be around 200-250 rupees. From Darjeeling or Kurseong, you can take another shared car to Dilaram via Sonada. This will cost you around 200 rupees per head. From Dilaram to Bagora you will need to spend another 200 rupees to spend.

From Bagdogra:
You can reach Bagora from Bagdogra same as From NJP. You can rent a private car from Bagdogra also. In that case, your estimated cost will be around 1500-2000 rupees. These fares may vary depending on the season.
Homestay Cost:
It will cost you around 1200-1500 per day to stay in Homestay. These fares may vary depending on the season.
Best Time To Visit Bagora
You can visit Bagora at any time of the year. In March and April, you will find rhododendrons in full bloom in the surrounding forests.
Things to Carry While Travelling To Bagora
A travel bag.
A torch.
A slipper.
Travel shoes
Plastic for keeping wet things.
Dry food as needed
Soap paper
clothes according to weather.
Necessary Medicines.
Camera For Taking pictures of Breathtaking beauty.
Important Information About Bagora
Although homestays serve plenty of food, you can keep dry food like cakes and biscuits with you.
Credit or debit card payments cannot be made at most homestays, so keep enough cash with you.
It is better to keep the necessary medicines with you but if you feel ill suddenly, the doctor is available there.
Mobile Network is available there.
Carry at least one ID proof with you.
The bonfire and barbeque cost is different from the homestay cost. You will need to spend extra money on this.
Frequently Asked Question About Bagora
Can we watch Bird during Bagora Trip?
Yes, you can enjoy the bird-watching activity while walking through the nearby forested area.
Is Mt. Kanchenjunga visible from Bagora?
Yes, on a clear day you can enjoy the beautiful view of Kanchenjunga.
Is any shared car available from NJP to Bagora?
Shared taxis/Jeeps are available from NJP to Darjeeling and Darjeeling to Bagora.
What is the best way to reach Bagora?
From Siliguri / NJP/ Bagdogra you can book any private car. It will take 2 hours to 2.5 hours to reach Bagora depending upon the road condition. Also, you can take a car from Darjeeling to reach here.
What is Bagora famous for?
Bagora is famous for its quiet and calm environment, Beautiful tea garden, Magnificent view of Kanchenjunga, beautiful birds, rhododendrons, and many more attractions.
What is the distance between Darjeeling and Bagora?
Bagora is just 22.6km away from Darjeeling via NH110.
What is the distance between NJP and Bagora?
Bagora is just 54.7 km away from NJP via SH12 and Matigara – Kurseong Rd/Subash Ghisingh Marg.
What is the best time to visit Bagora?
You can enjoy the beauty of Bagora at any time of the year. However, March and April is the best time to experience rhododendrons here.
Final Words
During the Corona period, the flapping of the wings of the mind seems to have increased a little more. Wanting to fly across all obstacles in the open sky. Feel free to lie down on the soft bed of green grass. Bagora is bound to be on your list of destinations wherever you go through the window of the mind.
Special Note: Don't leave dirt and plastic in the mountains. Keep the mountains clean by thinking of the people living in the mountains and the mountain-loving people like you and me so that they can travel in the mountains for the next few thousand years. Remember that whatever you give to the environment you will get back one day.
If you like this writing and information then bookmark this blog and if you want you can follow us on Facebook and Instagram. You can also keep the push notification of this website on so you will get notifications on mobile when new posts come.
If you have any comments on this article, please let me know. If you want, you can also send me any necessary message through this form. Stay well. Thanks so much for reading this post.