Dawaipani Tour – Hidden Treasure of West Bengal
There are numerous small and large offbeat sites in the north of West Bengal that are probably unknown to most people. I started this series to highlight all those places. This is the second place in that series. In the first post, I discussed Yelbong. If you haven't seen it yet, check it out.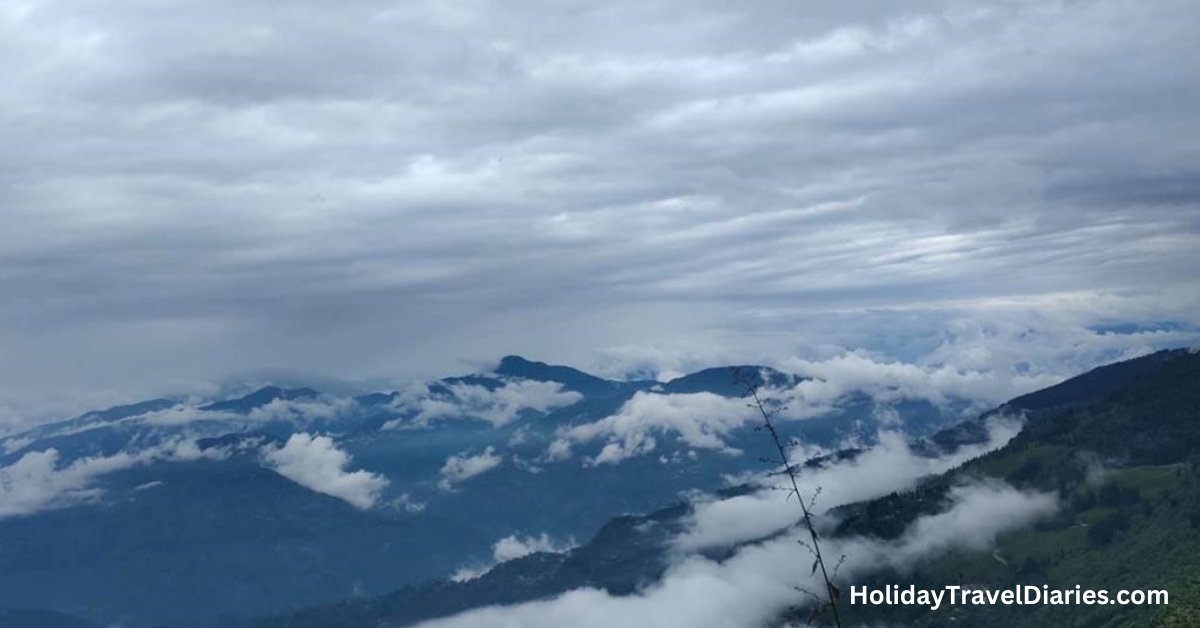 Now let's get back to the point. Those of you who are thinking of wandering on a secluded hill for two or three days may think of Dawaipani. Dawaipani is a local word that means 'Medicated water'. This picturesque village got its name from a surrounding river named "Khola".
If the word 'Dawai' is pronounced in Hindi then it means medicine. And water means, in this case, taking water and air. Many times doctors also say that to stay healthy, change the water and air a little. Now if you are looking for mountains as a medicine for depression, then go straight to Dawaipani. It is an hour's drive from Darjeeling and only an hour and a half from Siliguri. And this Dawaipani is only twenty minutes away from the Ghum station.
Why Dawaipani?
Far from the bustling tourist crowds, this tranquil and enchanting destination is ideal for those seeking tranquillity, natural beauty, and an authentic Himalayan experience. Dawaipani has it all, from breathtaking scenery to warm hospitality. We present compelling reasons why you should visit Dawaipani, Darjeeling, in this article.
Natural Beauty: Dawaipani is endowed with breathtaking natural beauty that will take your breath away. The region is known for its lush green tea gardens, meandering streams, cascading waterfalls, and breathtaking views of the Himalayan range. Dawaipani will never fail to captivate you, whether you are an adventurer or simply seeking solace in nature's lap.

Peaceful Ambiance: Dawaipani, unlike the bustling hill stations of Darjeeling and Kalimpong, has a serene and tranquil atmosphere. Because there is no commercialization, visitors can truly connect with nature and unwind in the pristine surroundings. You can go for peaceful walks, meditate in tranquil settings, or enjoy leisurely picnics with your loved ones.

Warm Hospitality: One of Dawaipani's distinguishing features is the warmth and hospitality of its residents. The welcoming locals will make you feel like you're a part of their close-knit community. For an authentic experience, interact with the locals, learn about their culture and traditions, and indulge in local cuisine.

Offbeat Treks and Nature Trails: Dawaipani serves as a gateway to some incredible offbeat treks and nature trails suitable for hikers of all skill levels. Set out on an exciting adventure through dense forests, meadows, and rhododendron-filled valleys. The treks provide panoramic views of the Himalayan peaks, including the world's third-highest mountain, Kanchenjunga.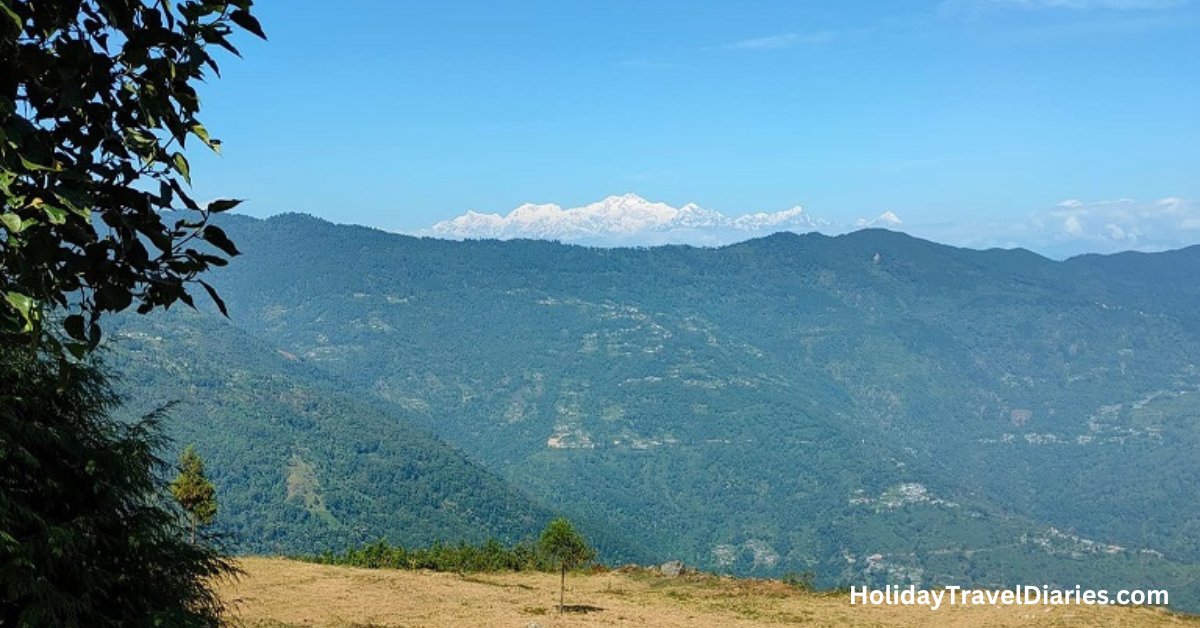 How to Reach Dawaipani?
While this hidden gem may appear to be remote, getting to Dawaipani is easier than you might think. This article will provide you with a comprehensive guide on how to get to Dawaipani, ensuring a pleasant and memorable trip to this tranquil paradise.
By Train: To reach Dawaipani village by train, you can board a train to New Jalpaiguri Junction (NJP to Dawaipani Distance 75 Km). From the stations, you can book a cab which takes about 2.30-3 hours to reach depending on the road condition.
Darjeeling to Dawaipani distance 21 km.
Siliguri to Dawaipani Distance 70km.

By Flight: TBagdogra Airport, located approximately 65 kilometers from Dawaipani, is the nearest airport. Bagdogra Airport is well-connected to major Indian cities such as Delhi, Kolkata, and Mumbai. To get to Dawaipani, you can take a taxi or pre-arranged transfers from the airport. The picturesque drive through the hills will set the tone for your memorable trip.

By Road: To reach the village by road, you can rent a cab or taxi which are available to hire from any nearby locations like Siliguri, Bagdogra, Matigara, etc.
Things To Do in Dawaipani
You can enjoy a spectacular view of Mt. Kanchenjunga, a distinct view of Namchi, and West Sikkim (Chardham or Samdruptse). You can also enjoy the view of Darjeeling town from There.

You can have a trip to the tea estates like Glenburn Tea Estate, Lamahatta Tea Estate, and Takdah Tea Estate. You can see the tea being extracted or processed directly from the garden. You can taste fresh tea from the garden.

You can enjoy the surrounding thickly wooded forest of Dawaipani and can spot colorful Himalayan birds.

You can witness a memorable sunrise and sunset there.

You can enjoy the traditional dance performed by the locals. Also, you will know about their rich cultural activities.

You can enjoy the visit to the local farm of vegetables and fruits.

A popular light trek of an hour is from Nomadic Homestay – Dawaipani to the Peshok road. You can enjoy several other trek routes there.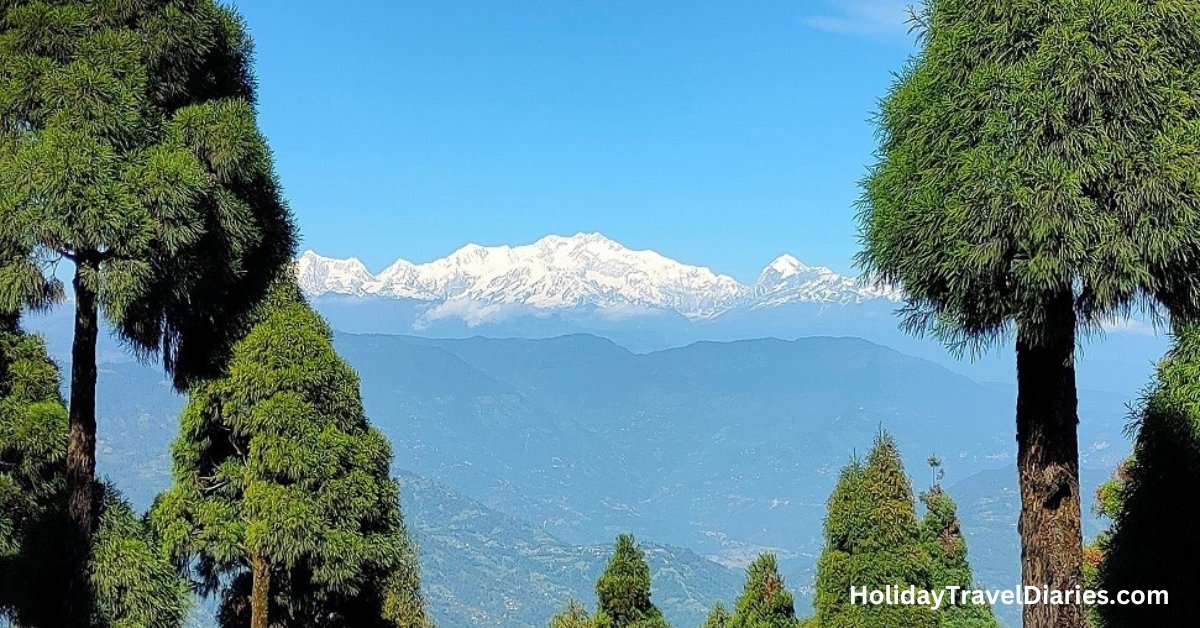 Where to Stay in Dawaipani Village?
There are 10-15 homestays to stay in Dawaipani. The rent is 1250-1500 rupees per person per day. If you want to have a barbecue, you have to pay a separate fee. You can book online or offline. In peak season, it will be better if you book one of them online.

You will get all kinds of benefits in homestays. You will find hot water, breakfast, lunch, and a clean bathroom. At the same time, you will get the hospitality and love of the people there.
Cost To Travel Dawaipani
From NJP- From NJP you can reach Dawaipani in two ways.
i) You can rent a private car from NJP to Dawaipani. In that case, your estimated cost may be 3000-3500 rupees. These fares may vary depending on the season.

ii) If you have a low budget then you can go to a share jeep. In that case, your cost will be reduced a lot. In this case, you need to reach Jorebunglow first. You can take a shared car from Darjeeling or Siliguri to Jorebunglow. It will cost around 200 to 250 rupees per head.

From Jorebunglow you have to reach 6th Mile. However, there are not many car options to go up to 6th Mile. From the 6th Mile, you can reach Dawaipani on foot. Or you can take a private car from Jorebunglow to your address. In that case, you will have to spend 600-700 rupees.

From Bagdogra:
You can reach Dawaipani from Bagdogra same as From NJP. You can rent a private car from Bagdogra also.

Best Time To Visit Dawaipani
Dawaipani is situated at an altitude of 6500 feet above sea level. the temperature stays on the lower side for most of the months. You can visit it any month as per your choice. However, it receives heavy rainfall in the monsoon months of July and August. Due to the frequent landslide, visiting the village during Monsoon should be avoided.
Things to Carry While Travelling To Dawaipani
A travel bag.
A torch.
A slipper.
Travel shoes
Plastic for keeping wet things.
Dry food as needed
Soap paper
clothes according to the weather.
Necessary Medicines.
Camera For Taking Pictures of Breathtaking Beauty.
Important Information About Dawaipani
Although homestays serve plenty of food, you can keep dry food like cakes and biscuits with you.
Credit or debit card payments cannot be made at most homestays, so keep enough cash with you.
It is better to keep the necessary medicines with you but if you feel ill suddenly, the doctor is available there.
Mobile Network is available there.
Carry at least one ID proof with you.
Dawaipani Tour Plan
2 Night 3 Days Plan For Dawaipani:
It's a small village in North Bengal. You can enjoy 2-3 days there with your family and friends.
Day 1:
Arrival in Homestay From Bagdogra/ Siliguri/ NJP/ Darjeeling.
Lunch
Rest and Local sightseen
Interact with local people in the afternoon.
Night Stay.

Day 2:
Breakfast
In the Morning after breakfast, you can take a walk through the green terrain of a Himalayan village. Enjoy beautiful Himalayan Birds and Mt. Kunchenjungha.
Back to the homestay for lunch.
After lunch, you can hike in the jungle or take a car for sightseeing.
Dinner at Homestay
Night stay.

Day 3:
Breakfast
Check out and the way to NJP/ Airport.
Frequently Asked Questions About Dawaipani
Final Words
What is the best time to visit Dawaipani?
You can visit it any month as per your choice. However, it receives heavy rainfall in the monsoon months of July and August. Due to the frequent landslide, visiting the village during Monsoon should be avoided.
What is the distance between NJP and Dawaipani?
NJP to Dawaipani Distance 75 Km. From the stations, you can book a cab which takes about 2.30-3 hours to reach depending on the road condition.
What is the distance between Darjeeling and Dawaipani?
Dawaipani is just 21km away from Darjeeling.
What is Dawaipani famous for?
Dawaipani is famous for its spectacular view of Mt. Kanchenjunga, Tea garden, Forest Hike, and many more attractions.
What is the best way to reach Dawaipani?
From NJP station/ Siliguri / Bagdogra, one can book a car that takes about 2.30-3 hours to reach depending on the road condition.
Is any shared car available from NJP to Dawaipani?
If you want to travel to Dawaipani by shared car you need to reach Jorebunglow first. One can take a shared car from Darjeeling or Siliguri to Jorebunglow.
From Jorebunglow one have to reach the 6th Mile. From the 6th Mile, one can reach Dawaipani on foot. Or they can take a private car from Jorebunglow to their address.
Is Mt. Kanchenjunga visible from Dawaipani?
Yes, on a clear day, you can enjoy the beautiful view of Kanchenjunga.
Not busy wandering, if you want to enjoy the beauty of nature in solitude, go to Dawaipani. You will not easily forget the colorful beauty of sunrise and sunset in the snowy Himalayas. Kanchenjunga is visible from all parts of Dawaipani. If you are lucky, you will not get a cloudy sky. And then you will see another form of the mountain. The whole Dawaipani village is like a viewpoint.

There is no need to get up at night like in Darjeeling and go to Tiger Hill shivering in the cold. There are some beautiful nature trails around the village.
And in the evening, Darjeeling below will shine in the light. This view is also quite pleasant for mountain lovers. So come to this Dawaipani for a few days to spend your vacation.
Leave No Trace: Respect the natural environment and follow the Leave No Trace principles. Dispose of waste responsibly, return any non-biodegradable items, and avoid littering. Respect the flora, fauna, and local communities by walking lightly and leaving little impact on the environment.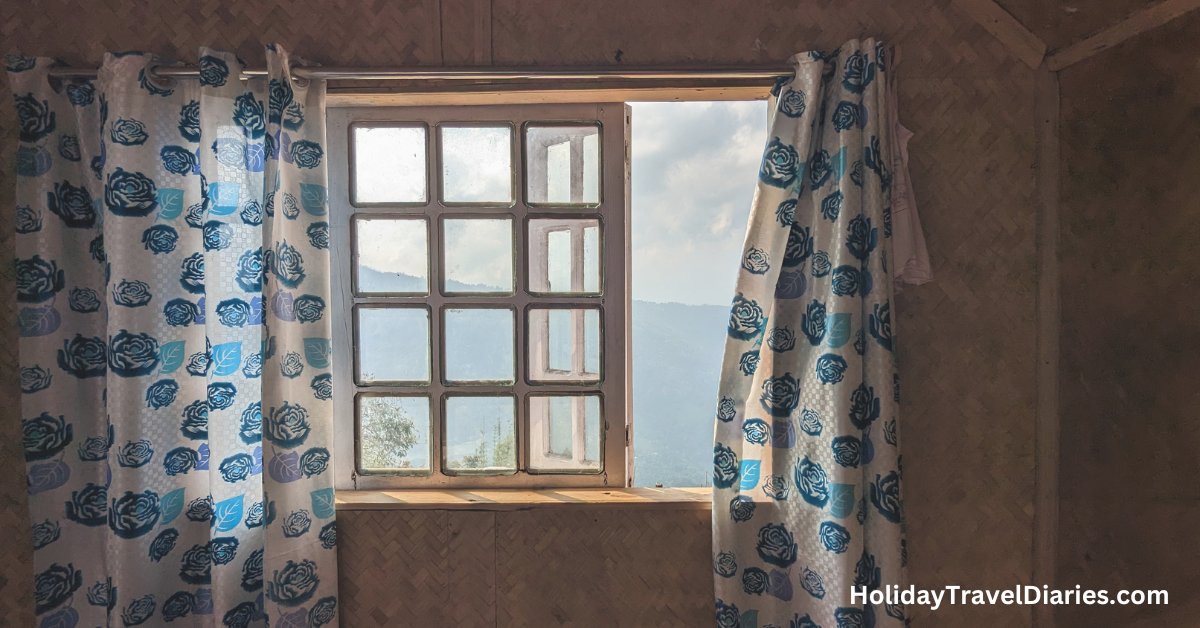 If you like this writing and information then bookmark this blog and if you want you can follow us on Facebook and Instagram. You can also keep the push notification of this website on so you will get notifications on mobile when new posts come.
If you have any comments on this article, please let me know. If you want, you can also send me any necessary message through this form. Stay well. Thanks so much for reading this post.