Dudhia, located in the foggy hills near Darjeeling, is a charming and lesser-known village that offers a wonderful escape into nature's embrace. This hidden gem welcomes guests seeking escape and serenity with its untouched beauty and tranquil appeal. The perfume of freshly harvested leaves fills the air as you walk through luxuriant tea gardens, offering a lovely sensory experience. The lush landscapes, filled with vivid flowers and beautiful songbirds, provide the ideal atmosphere for relaxation and renewal.
Dudhia offers a unique opportunity to immerse yourself in the authentic local culture and warm hospitality of the hillside community. Embrace the simplicity of village life, savor delicious traditional cuisines, and connect with the friendly locals as you explore their way of life.
For the adventurous souls, Dudhia provides an array of activities such as hiking, trekking, and nature walks through verdant trails that lead to mesmerizing viewpoints. Whether you seek moments of introspection or moments of awe-inspiring beauty, Dudhia is a hidden treasure waiting to be discovered by those who yearn for an offbeat and enchanting travel experience.
How to Reach Dudhia from NJP, Bagdogra, and Siliguri
Embarking on a journey to the picturesque village of Dudhia is an enchanting experience waiting to unfold. For travelers arriving at NJP (New Jalpaiguri), Bagdogra, or Siliguri, here's a guide to reach this serene haven seamlessly.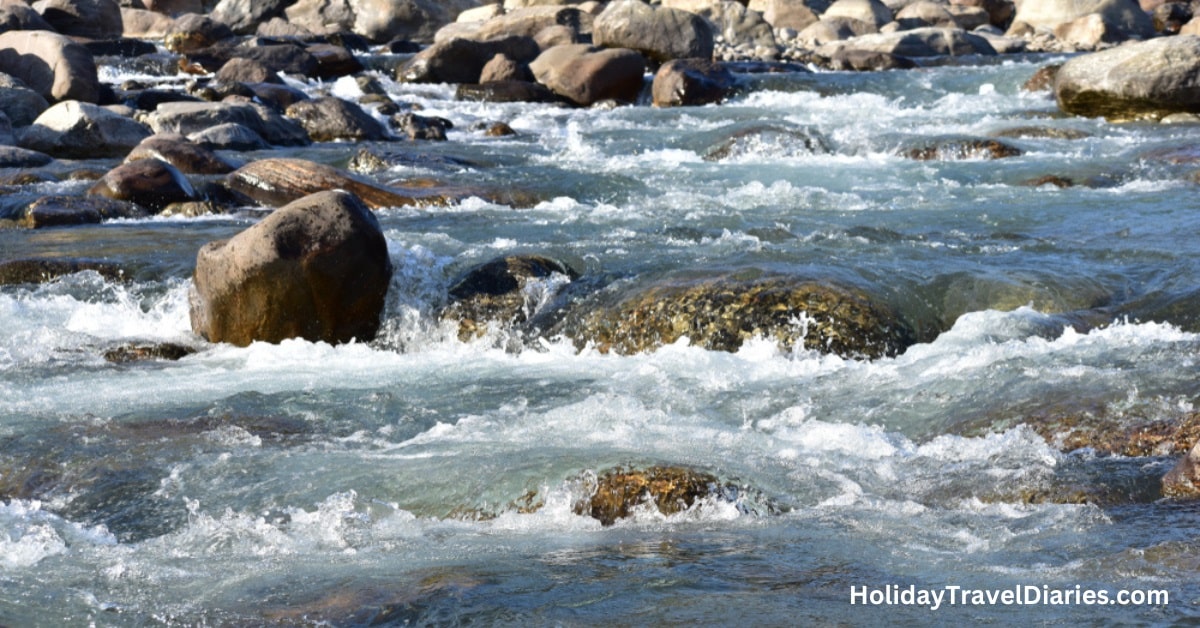 From NJP (New Jalpaiguri)
Take a taxi or auto-rickshaw to Siliguri Junction (approximately 10 km).
Board a shared jeep or bus to Mirik (around 50 km).
From Mirik, hire a private vehicle or opt for shared transport to Dudhia (approximately 10 km).
From Bagdogra
Hire a taxi or take an auto-rickshaw to Siliguri Junction (around 15 km).
Catch a shared jeep or bus to Mirik (about 50 km).
Finally, proceed to Dudhia using private transport or shared options (approximately 10 km).
From Siliguri
Reach Siliguri Junction by taxi, auto-rickshaw, or bus.
Hop on a shared jeep or bus to Mirik (around 50 km).
Continue the journey to Dudhia via private or shared vehicles (approximately 10 km).
As you traverse through verdant landscapes and winding roads, Dudhia awaits with open arms to welcome you to its untouched beauty and tranquil charm.
Things to Do in Dudhia: A Kaleidoscope of Activities for Tourists
Nestled in the lap of nature, Dudhia offers a delightful array of activities to make your stay truly memorable. Embrace the serene ambiance and get ready for a captivating adventure!
1. Nature Walks: Immerse yourself in the breathtaking beauty of Dudhia with leisurely nature walks through lush tea gardens and meandering trails. Let the fresh mountain air rejuvenate your senses.
2. Village Exploration: Embrace the warm hospitality of the locals and delve into the simplicity of village life. Interact with the friendly inhabitants and experience their unique culture and traditions.
3. Tea Garden Tours: Witness the fascinating process of tea cultivation and plucking in the famous tea gardens. Savor the aroma of freshly brewed tea and learn about the region's tea heritage.
4. Photography: Capture the picturesque landscapes, colorful flowers, and stunning sunrises/sunsets. Dudhia provides ample opportunities for photography enthusiasts to click memorable shots.
5. Trekking and Hiking: For the adventure seekers, trekking and hiking trails offer an adrenaline-pumping experience amid nature's bounty.
6. Birdwatching: Indulge in the melodious symphony of birds while birdwatching in Dudhia's tranquil surroundings.
Whether you seek relaxation or excitement, Dudhia beckons you with a myriad of activities to create cherished memories of your visit to this idyllic paradise.
Top Attractions for Tourists in Dudhia
Beyond the tranquility of Dudhia lies a realm of captivating attractions that will leave you spellbound. Explore the neighboring wonders and enrich your travel experience to the fullest!
Mirik Lake: Just a short distance away, Mirik Lake mesmerizes with its serene waters and lush surroundings. Take a boat ride, stroll along the lake's edge, and relish the scenic beauty.
Pashupati Market: Cross the border to Nepal and visit the bustling Pashupati Market, famous for its vibrant array of clothing, accessories, and handicrafts at bargain prices.
Rameetay Dara: Capture breathtaking panoramic views of the Kanchenjunga range from Rameetay Dara's viewpoint, a perfect spot for sunrise and sunset admirations.
Tingling Viewpoint: Witness the majestic mountains and tea gardens from Tingling Viewpoint, offering a picture-perfect vista for nature lovers.
Orange Orchards: Savor the juicy sweetness of fresh oranges by visiting nearby orange orchards, a delightful experience during the fruiting season.
Bunkulung: Explore the quaint hamlet of Bunkulung, known for its traditional charm, scenic landscapes, and the sacred Bunkulung Monastery.
Dudhia Forest Trail: Embark on a nature trek through Dudhia's lush forests, embracing the wilderness and spotting local flora and fauna.
Get ready to embark on an enchanting exploration of these nearby attractions, each adding a unique hue to your Dudhia sojourn.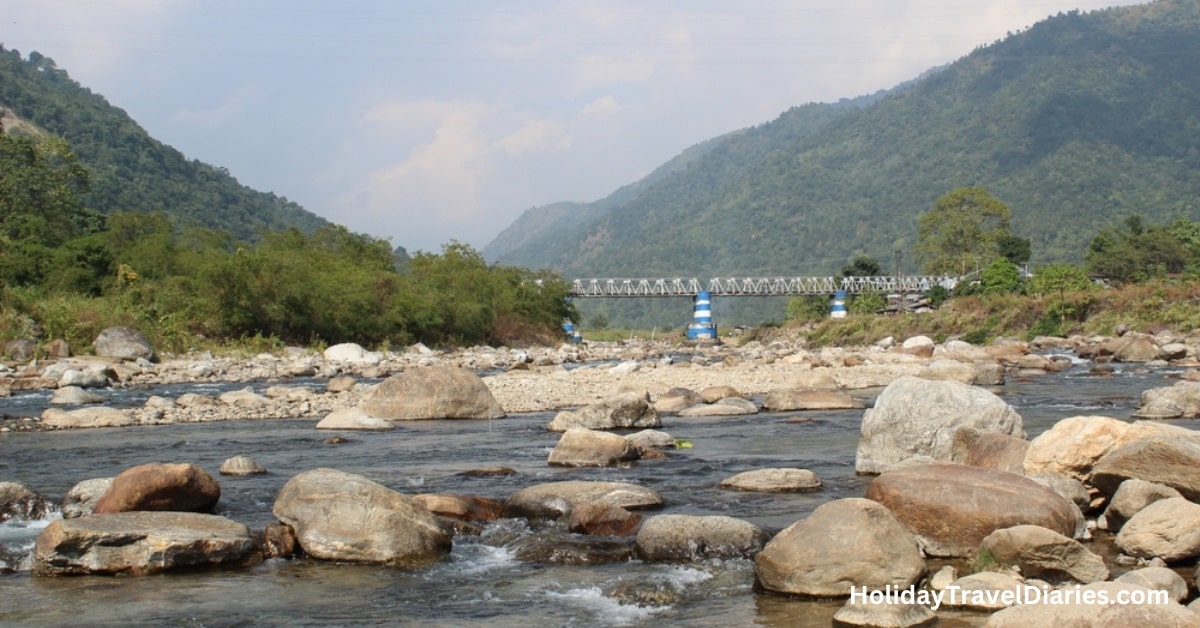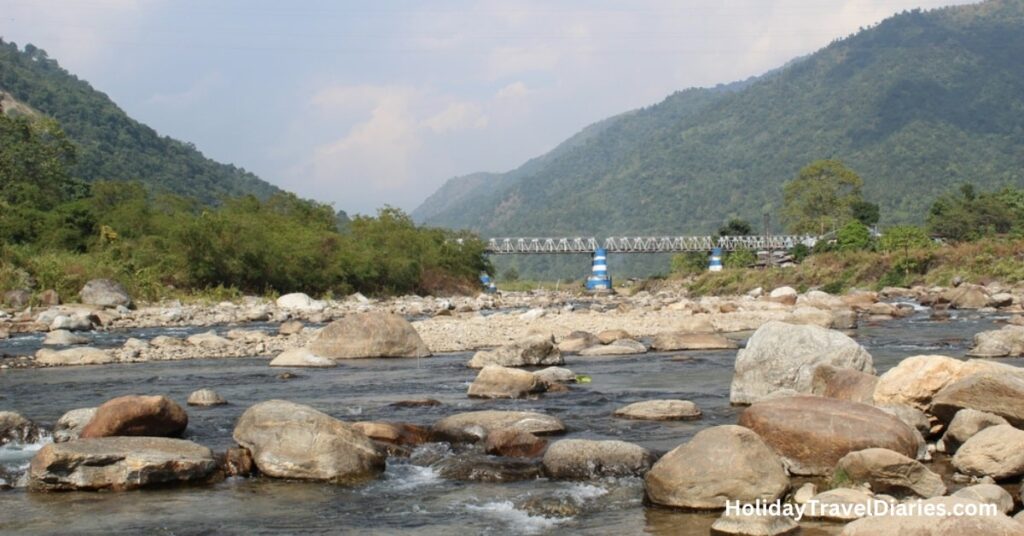 Where To Stay In Dudhia?
Finding the perfect place to stay in Dudhia is as enchanting as the village itself. Here's a guide to help you select your ideal retreat amid nature's embrace:
Homestays: Experience the warmth of local hospitality by opting for homestays. Immerse yourself in the village culture, savor traditional meals, and create lasting memories with the welcoming hosts.

Tea Estate Bungalows: Indulge in a colonial-era experience by staying in quaint tea estate bungalows. These charming accommodations offer a blend of history, serenity, and stunning views of tea gardens.

Eco Resorts: Embrace sustainable living with eco-resorts that blend seamlessly with the natural surroundings. Enjoy modern amenities while treading lightly on the environment.

Nature Retreats: Unwind in cozy nature retreats that offer a perfect blend of comfort and proximity to nature. Wake up to the soothing sounds of birds and the fragrance of fresh mountain air.

Boutique Hotels: Discover boutique hotels that exude charm and offer personalized services, ensuring a memorable and comfortable stay.
Cost To Travel In Dudhia
This quaint village welcomes travelers with open arms and budget-friendly options. Here's an approximate breakdown of the travel costs in Indian Rupees (INR) to help you plan your magical journey:
Accommodation: Enjoy a comfortable stay at homestays or guesthouses, ranging from ₹1,500 to ₹3,000 per night, providing an authentic local experience that fits your budget.
Transportation: Shared jeeps or buses from NJP, Bagdogra, or Siliguri to Dudhia cost around ₹300 to ₹600, ensuring a picturesque and pocket-friendly ride through the scenic hills.
Food: Relish mouthwatering local cuisine at small eateries and restaurants for approximately ₹300 to ₹700 per meal, immersing yourself in the flavors of Bengal without burning a hole in your wallet.
Activities: Group treks, sightseeing tours, and nature walks are affordable at ₹500 to ₹1,000, allowing you to explore Dudhia's natural beauty within your budget.
Shopping: Indulge in shopping at Pashupati Market in Nepal with prices starting from ₹300, giving you a chance to bargain and buy souvenirs and clothing at pocket-friendly rates.
Miscellaneous: Set aside around ₹500 to ₹1,000 for miscellaneous expenses, including tips, local transport within Dudhia, and incidentals.
With an estimated budget of approximately ₹2,500 to ₹5,000 per day, you can savor the tranquility and beauty of Dudhia without compromising on your finances. So pack your bags, embrace the serenity of Dudhia, and create priceless memories that will linger in your heart forever.
Best Time To Visit Dudhia
The best time to visit this Himalayan haven is during two distinct periods: March to June and September to November.
Spring Awakening (March to June): As winter bids adieu, Dudhia comes alive with vibrant hues and pleasant weather. The spring season offers a symphony of blooming flowers and lush tea gardens, creating a picturesque landscape. With temperatures ranging from 10°C to 20°C, the weather is perfect for nature walks, village exploration, and enjoying the charm of Dudhia's pristine beauty.
Autumn's Serenade (September to November): As the monsoon departs, autumn paints Dudhia with golden shades, providing clear and mesmerizing views of the mighty Himalayan peaks. The temperature hovers between 12°C to 22°C, making it an ideal time for trekking, photography, and experiencing the captivating beauty of Dudhia's landscapes.
Both seasons offer delightful experiences and an opportunity to relish the tranquility of this offbeat destination. Whether you're seeking a blooming springtime or a golden autumn, plan your visit to Dudhia during these periods to witness nature's magic at its finest.
Things to Carry While Travelling Dudhia
When venturing to the enchanting Dudhia, pack these essential items for a comfortable and memorable trip:
Warm Clothing: Nights can be chilly, so carry layers, jackets, and sweaters.
Comfortable Shoes: Explore nature with ease by packing sturdy and comfortable footwear.
Sunscreen and Sunglasses: Protect yourself from the sun's rays during sunny days.
Camera: Capture the breathtaking landscapes and create lasting memories.
With these essentials in your bag, you're ready to embrace the serene beauty of Dudhia and make the most of your Himalayan adventure.
Frequently Asked Questions About Dudhia
Here are the frequently asked questions on Google, simplified for your convenience:
What makes Dudhia special?
Dudhia's untouched beauty, tranquil ambiance, and warm hospitality make it an ideal offbeat destination for nature lovers seeking peace and serenity.
How to reach Dudhia from NJP, Siliguri, or Bagdogra?
Take shared jeeps or buses from NJP, Siliguri, or Bagdogra to Mirik. From there, hire private or shared transport to reach Dudhia.
What are the top things to do in Dudhia?
Nature walks, village exploration, tea garden tours, photography, trekking, birdwatching, and stargazing are popular activities in Dudhia.
Which nearby places can be visited from Dudhia?
Mirik Lake, Pashupati Market in Nepal, Rameetay Dara viewpoint, Tingling Viewpoint, orange orchards, and Bunkulung Monastery are worth exploring.
What are the staying options in Dudhia?
Dudhia offers homestays, eco-resorts, tea estate bungalows, and boutique hotels to cater to various preferences and budgets.
What is the estimated cost to travel in Dudhia?
Plan a budget of ₹2,500 to ₹5,000 per day, covering accommodation, food, activities, local transport, and miscellaneous expenses.
When is the best time to visit Dudhia?
Visit Dudhia from March to June or September to November for pleasant weather and clear views of the Himalayan peaks.
What should I carry while traveling to Dudhia?
Pack warm clothing, comfortable shoes, sunscreen, sunglasses, and a camera to capture the captivating landscapes.
Final Words
In conclusion, Dudhia near Darjeeling is an enchanting haven that promises a blissful escape from the hustle and bustle of daily life. This hidden gem embraces travelers with its untouched beauty, serene landscapes, and warm hospitality from the locals. Whether you seek tranquil nature walks, captivating tea garden tours, or an immersive village experience, Dudhia offers it all.
The picturesque views of the Himalayan peaks, colorful flowers, and vibrant sunsets paint a mesmerizing canvas, creating unforgettable memories. With budget-friendly accommodations, offbeat exploration, and nearby attractions like Mirik Lake and Tingling Viewpoint, Dudhia caters to the wanderlust in every traveler's heart.
Leave No Trace: Respect the natural environment and follow the Leave No Trace principles. Dispose of waste responsibly, return any non-biodegradable items, and avoid littering. Respect the flora, fauna, and local communities by walking lightly and leaving little impact on the environment.
So, pack your bags and venture into Dudhia's serenity, where time seems to slow down, and nature's charm beckons you to reconnect with the essence of life. Embrace this Himalayan treasure and unlock the magic that Dudhia holds, leaving you with cherished moments that linger in your heart forever.