Batabari Dooars
Batabari is a small and beautiful village in the Jalpaiguri District of West Bengal. It is located 53 KM from NJP. The place is named Batabari because of the Batabari Tea Estate located here. Also, the houses here are made of a species of bamboo called 'Bata'. The main attractions of this place are Landscapes and Tea gardens. It is one of the popular tourist spots of Dooars.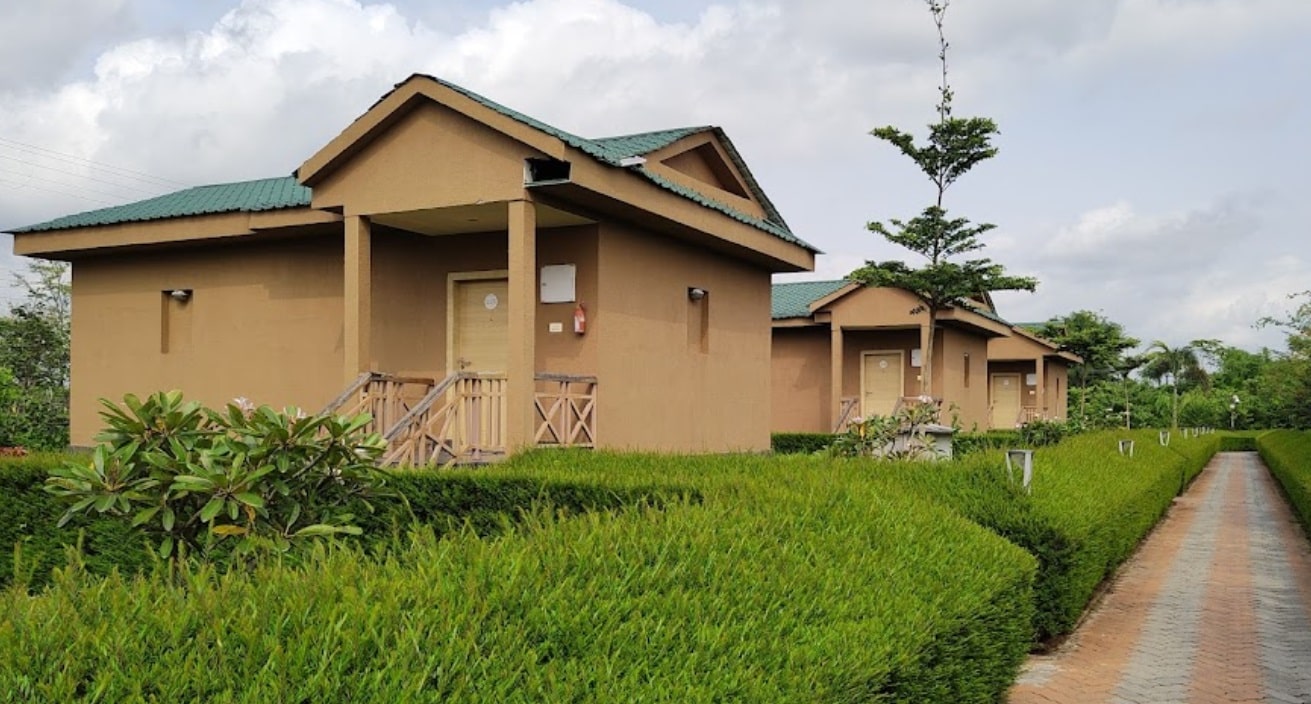 How to reach Batabari?
The distance from New Mal junction to Batabari is 14 km. It is most convenient to take the Kanchankanya Express from Sealdah to New Mal Junction Station. From the New Mal Junction, you can take any car to reach Batabari. You can also come to Batabari from New Jalpaiguri Station. The distance will be 65 km.
Things To Do in Batabari
The main attraction of Banarhat is Tea Garden. You can experience the Landscapes and Tea gardens here.
You can also visit a nearby place Malbazar. The area is famous for tea gardens and moist deciduous forests. While staying at Batabari you can visit sanctuaries like Gorumara and Jaldapara which will offer remarkable sights of wildlife, including the one-horned rhinoceros.
Other places include Chilapata Forest, Buxa Tiger Reserve, Dhupguri, Lepchakha Village, Murti Picturesque village, Samsing, etc.
Where to Stay in Batabari?
You can find several homestays and hotels near Batabari. You can book them over the phone or face to face. Before you go there I will suggest you speak with one of them at least once.
You will get all kinds of benefits in hotels. You will find hot water, breakfast, lunch, and a clean bathroom. At the same time, you will get the hospitality and love of the people there. Below, I am sharing some Batabari resort names and their Contact No here for your reference.
Batabari Village Resort (9007224814 / 9163428385)
Batabari Tourism Lodge
Batabari Tourism Property, earlier known as Batabari Tourist Complex, is a government accommodation offering in West Bengal.
Green Tea Resort Batabari (098749 29157)
Cost To Travel Batabari
The most affordable way to get from Siliguri to Batabari is to train. You can go up to New Mal Junction and book a car from there to reach Batabari. If you reserve the whole car, it will cost like 500 rupees.
Also, you can book a car to reach Banarhat from Siliguri. If you reserve the whole car, it will cost like 2000 rupees.
Full day sightseeing from Batabari costs Rs. 2500-3000 for full car reserve. The location of Batabari in Duars is such that Garumara, Chapramari, Samsing, Totopara, Bhutan border Phuntsholing, Bindu, Jalpesh Mandir in Mainaguri – all can be easily visited from here.
Best Time To Visit Batabari
You can visit Batabari any time of the year. However, the Forest stays closed to visitors during the monsoons but this is the time when the undisturbed nature is visible with its lush greenery and livelihood.
Things to Carry While Travelling To Batabari
A travel bag.
A torch.
A slipper.
Travel shoes
Plastic for keeping wet things.
Dry food as needed
Soap paper
clothes according to weather.
Necessary Medicines.
Camera For Taking pictures of Breathtaking beauty.
Frequently Asked Question About Batabari
How to reach Batabari from Siliguri?
You can come to Batabari from Siliguri station. The distance will be 69 km. If you reserve the whole car, it will cost like Rs. 2000.
What is Batabari famous for?
Batabari is famous for its Quiet environment, and amazing view of the tea gardens of North Bengal.
What is the distance between Siliguri and Batabari?
The distance between Siliguri and Batabari is 69 km.
If you like this writing and information then bookmark this blog and if you want you can follow us on Facebook and Instagram. You can also keep the push notification of this website on so you will get notifications on mobile when new posts come.
If you have any comments on this article, please let me know. If you want, you can also send me any necessary message through this form. Stay well. Thanks so much for reading this post.