Bhutanghat Dooars
Bhutanghat is located in the border area of ​​India and Bhutan in the Kumargram block of Alipurduar district. The popularity of this Bhutanghat has increased among tourists mainly to see the different colors on the mountain. Tourists come every day to see the mountains of Bhutan. There are mountains of black, white, green, brown, and about seven or eight colors which cannot be seen anywhere else on the mountain. As a result, naturally, tourists come from far and wide to this Bhutanghat to see it. It is one of the popular tourist spots of Dooars.
Bhutanghat is rich in its wildlife and scenic beauty, it offers a panoramic view of nature. Another reason to visit this place is Buxa Tiger Reserve. If you want to spend some time in the middle of nature, Bhutanghat is one of the ideal places for you. You will be able to stay in the lap of nature. Most tourists have been bewitched by the mesmerizing beauty making Bhutanghat the best place to visit. Bhutanghat is also a birding paradise for wildlife lovers.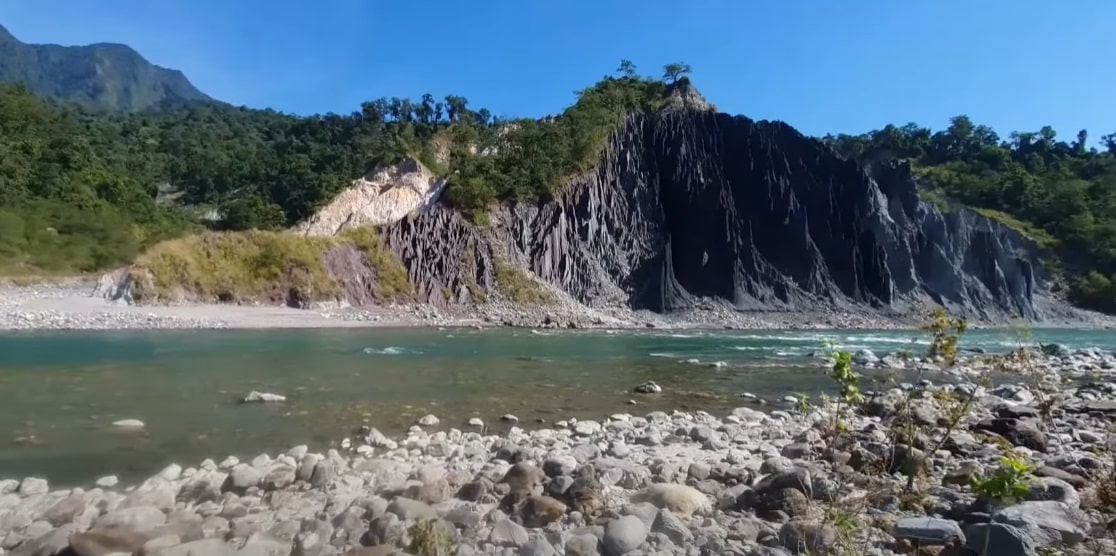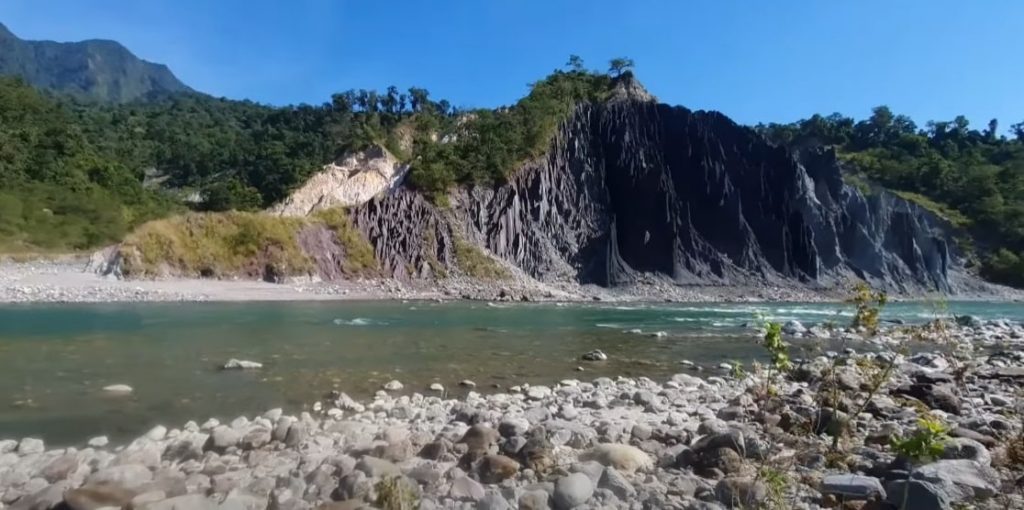 How to reach Bhutanghat?
Alipurduar town is well connected with the rest of the country. From Alipurduar, Bhutanghat is about 45 km. The road passes through Phaskhowa and Hatipota. There are alternative routes to reach here and it is suggested that you only travel with an expert guide or driver.
One can reach Bhutanghat from National Highway 31. The distance of this place from NH31 is just 33 Km.
Things To Do in Bhutanghat
You can visit the bank of the Raidak River. Although it is not advisable to go for a picnic there you can always enjoy a light meal and enjoy the breeze.
You can experience the beauty of Bhutanghat village.
If you are a bird lover, birding in Narathali Lake will be a great opportunity for you.
Chuniyabasti and Bhutiyabasti are on the way between Jayanti and Bhutanghat. You can visit both the watchtowers before reaching Bhutanghat from Jayanti.
You can explore Jayanti as well.
Bhutanghat is very rich in wildlife. It serves as an elephant corridor as well as many rare animals are found here including one-horned Asiatic rhino and leopard. Wild dogs and birds are common here.
Where to Stay in Bhutanghat?
You can find several homestays and hotels near Bhutanghat. You can book them over the phone or face to face. Before you go there I will suggest you speak with one of them at least once.
You will get all kinds of benefits in hotels. You will find hot water, breakfast, lunch, and a clean bathroom. At the same time, you will get the hospitality and love of the people there. Below, I am sharing some Bhutanghat Homestay names and their Contact No here for your reference.
Bhutanghat homestay (089272 03808)
Bhutanghat Moina Bari Blue Home Stay (097759 26265)
Banchari Homestay
Hatiphota forest bungalow
Cost To Travel Bhutanghat
The most affordable way to get from Alipurduar to Bhutanghat is to book a car from Alipurduar, which costs ₹1000-₹1500 and takes 1h 30m.
Buxa Tiger Reserve Entry Fee:
Bike- Rs.200
Car- Rs.400
Per Person- Rs.120
Best Time To Visit Bhutanghat
One can experience Bhutanghat in every season but to witness the beauty of Bhutanghat at its prim stage monsoon season mid-June to mid-September is considered the best time to visit Bhutanghat.
Things to Carry While Travelling To Bhutanghat
A travel bag.
A torch.
A slipper.
Travel shoes
Plastic for keeping wet things.
Dry food as needed
Soap paper
clothes according to weather.
Necessary Medicines.
Camera For Taking pictures of Breathtaking beauty.
Frequently Asked Question About Bhutanghat
How to reach Bhutanghat from Alipurduar?
From Alipurduar to Bhutanghat distance is just 45 km. One can book a car from Alipurduar and reach Bhutanghat within 1.5 hours.
What is Bhutanghat famous for?
Bhutanghat is famous for its Quiet environment, beautiful colors of mountains, Bird watching, and many more attractions.
What is the distance between Siliguri and Bhutanghat?
The distance between Siliguri and Bhutanghat is 221 Km.
If you like this writing and information then bookmark this blog and if you want you can follow us on Facebook and Instagram. You can also keep the push notification of this website on so you will get notifications on mobile when new posts come.
If you have any comments on this article, please let me know. If you want, you can also send me any necessary message through this form. Stay well. Thanks so much for reading this post.